European Financial Management Association
2020 Annual Meetings
June 24-27, 2020
Quinn School of Business
University College Dublin, Ireland
---
2020 REGISTRATION DESK INFORMATION
All meeting participants must register to participate, attend and access the conference sessions, inclusive of the special sessions, and other social events preferably prior to March 4, 2020

Presenting Author Registration Deadline : April 5, 2020.
The registration fee includes membership of the European Financial Management Association, which entitles conference participants a reduced (membership) fee in the next year's conference and covers delegate's package, cocktail reception, coffee breaks, luncheons

EFMA REGISTRATION FEES
Postmarked on or Before April 5th 2020
Postmarked on or After April 5th 2020
EFMA Members
$450
$500
Non-EFMA Members
$500
$650
Practitioners
$900
$1000
Past Exhibitors
$1000
$1100
New Exhibitors
$1100
$1200
Note1: Eligible for the EFMA Membership Fee:
(1) If you subscribe to the EFM journal, provide your Customer ID.
(2) If you attended the last year's EFMA meeting.
Note2: Registration fee covers delegates' package program, cocktail reception, coffee breaks, luncheons, and the Gala Dinner.
Note3: All Meeting participants must complete the Registration Form and register prior to the Meetings. No Registration will be conducted during the Meetings.

---
Registration Cancellation Policy:
Registrations are non-refundable after March 20, 2020. A refund of pre-paid fees will be made, excluding an administrative charge of $200, provided that an advance written request is submitted by March 20, 2020. All refunds will be handled within 30 days after the end of the annual meetings.

No registration will be conducted during the meetings. Delegates can obtain their badges and conference material at the registration desk.


REGISTRATION





WILL BE HELD:
Location:
University College Dublin
UCD Quinn School of Business
Belfield, Dublin 4, Ireland

WEDNESDAY JUNE 24, 2020
TIME: 8:00AM-6:00PM
THURSDAY JUNE 25, 2020
TIME: 8:00AM-1:00PM

Main Entrance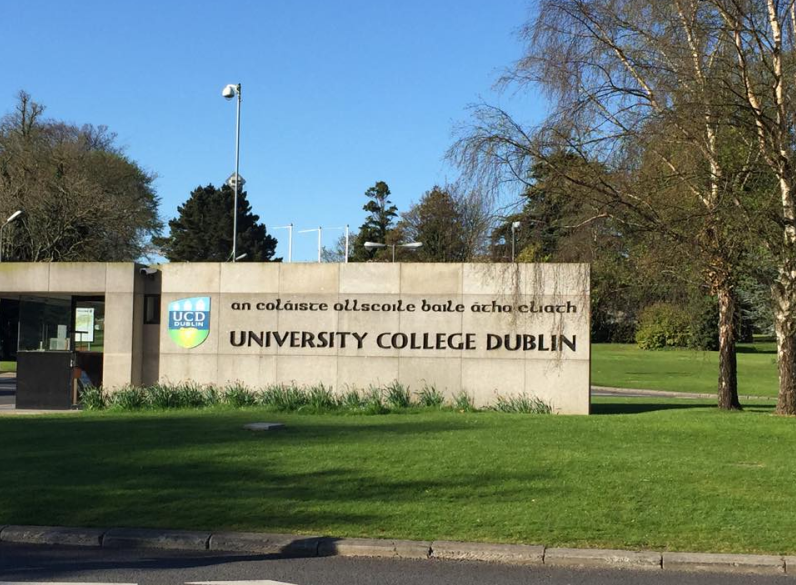 ---
FAIR PROCESSING NOTICE
Please note that pictures and video recordings will be taken by conference staff throughout the EFMA annual meeting. By registering for the conference you agree to your image and personal information being passed to the EFMA and published on their website (www.efmaefm.org) and being used in materials published by the host institution, either online or in hard copy, for publicity and promotional purposes.
---
Name Tag Important Note*
If you wish to register your wife/spouse for an event (Thursday & Friday Luncheons & Friday Gala Dinner)
for the creation of her/his Name Tag please email his/her names/affiliation to:
jdoukas@odu.edu
;
jdoukas@efmaefm.org
---
NOTE: This is only for students accepted in the Doctoral Seminar
---
Invitation / VISA Letters:
Conference participants requiring a letter of invitation in order to obtain a VISA to attend the Conference should write to the Registration Desk (efma2020@ucd.ie) specifying the necessary details.
Payment for the registration fee must be completed prior to requesting an invitation letter. Please make sure that your request for an invitation letter includes the following information:
1. Name, postal address, and a valid email address;
2. Paper number or title, if you are presenting a paper;
3. The words "invitation letter request" in the subject field of your email request.
The visa letters will be emailed in a printable pdf format and will state only the following information:
Conference title, paper title, dates, and location; and that the required registration fee has been paid in full;
Note: Attendees who need visas are advised to apply for it to the respective consulate/embassy 2-3 months prior to the Conference.
Details on obtaining a short-stay visa, where necessary, are provided at the following Irish Government weblink:
http://www.inis.gov.ie/en/INIS/Pages/Conference%20or%20Event%20Visa