European Financial Management Symposium 2009
Corporate Governance and Control
April 9-11, 2009
Judge Business School, University of Cambridge, UK
---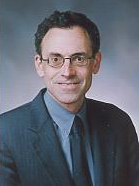 Bernard S. Black,Univ. of Texas Law School/McCombs School of Business


ROUNDTABLE DISCUSSION:
Panelists:
William H. Janeway
, Senior Adviser, Warburg Pincus
Charles Miller Smith
, Chairman, Asia House
Bernard Black
, Univ. of Texas Law School/McCombs School of Business
Ronald Masulis
, Vanderbilt University
---
---
CALL FOR PAPERS
The EUROPEAN FINANCIAL MANAGEMENT and University of Cambridge jointly sponsor a research symposium on "Corporate Governance and Control " issues.
Objective : The Symposium will focus on Corporate Governance and Control Issues. Topics suitable for Symposium include, but are not limited to, the following: Corporate Ownership, Corporate Control, Sharholder Voting, Proxy Fights, Corporate Governance and Investor Rights, Managerial Compensation and Incentives, Board Effectiveness and Incentives, Corporate Governance and Political Influence, Behavioral Aspects of Corporate Governance, among other.


Publication : All papers accepted for the symposium are eligible to be considered for publication in the EUROPEAN FINANCIAL MANAGEMENT in a special issue devoted to the symposium. If you wish your paper to be considered for publication in the EFM, please indicate so in your cover letter. Papers will be reviewed for the EFM upon receipt using its normal criteria. Note that the acceptance of a paper to the symposium is not a guarantee of publication by the EFM.
Electronic Submission : Authors are invited to submit electronically (MS Word or PDF format) a complete paper. The first page of the paper should contain the title; name of the author(s), complete address, telephone, fax numbers and E-mail addresses. Please indicate in your cover letter whether you would be willing to serve as a session chair and/or discussant. All submitted papers must be accompanied by an abstract of at least 250 words, but no more than 400 words.

Deadline : The deadline for submissions is November 1, 2008. Authors will be notified by December 14, 2008.
Correspondence : Address all correspondence to:

Peter Szilagyi,
Judge Business School, University of Cambridge
Trumpington Street, Cambridge CB2 1AG, UK
Email: p.szilagyi@jbs.cam.ac.uk, grd13@cam.ac.uk
Conference Organizers : Professors Gishan Dissanaike, Peter Szilagyi, John A. Doukas and Center for Financial Analysis and Policy(CERF)
Program Committee:
Albuquerque, Rui (Boston U)
Batten, Jonathan (HKUST)
Chambers, David (JBS)
Dasgupta, Sudipto (HKUST)
de Jong, Abe (Erasmus)
Ferri, Fabrizio (HBS)
Fidrmuc, Jana (Warwick)
Kim, E. Han (Michigan)
Klein, April (NYU)
Knyazeva, Anzhela (Rochester)
Knyazeva, Diana (Rochester)
Lambrecht, Bart (Lancaster)
Loranth, Gyongyi (JBS)
Masulis, Ronald (Vanderbilt)
Renneboog, Luc (Tilburg)
Rossi, Stefano (Stockholm School of Economics)
Sautner, Zacharias (Amsterdam)
Volpin, Paolo (LBS)