European Financial Management Symposium 2010
Entrepreneurial Finance & Venture Capital Markets
April 15-17, 2010
Cirano, Montreal, Canada
---

"Private Equity in a Time of Crisis:
What Does the Future Hold?"
Josh Lerner,Harvard BusinessSchool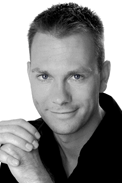 Alexander Ljungqvist, Stern School of Business,NYU


ROUNDTABLE DISCUSSION:
PANEL MODERATOR:
Wolfgang BESSLER, Justus-Liebig-University Giessen
Panelists:
Andreas SAUER, Partner, CEO & CIO Quoniam Asset Management
Heinz HOCKMANN, Chairman of the Board, Silk Invest
Lawrence KRYZANOWSKI, Concordia University
Laura STARKS, University of Texas at Austin
---
---
CALL FOR PAPERS
The
EUROPEAN FINANCIAL MANAGEMENT
, CIRANO Montreal, Center for Mangement Buyout Research (CMBOR),Nottingham University Business School and
SCHULICH SCHOOL of BUSINESS, YORK UNIVERSITY, CANADA
jointly sponsor a research symposium on
"Entrepreneurial Finance & Venture Capital Markets"
issues.
Objective : The Symposium will focus on "Entrepreneurial Finance & Venture Capital Markets". Topics suitable for the Symposium include, but are not limited to, the following:Different Sources of Entrepreneurial Finance, Bankruptcy, Entrepreneurial Finance in the Credit Crisis, Venture Capital, Private Equity, Law and Entrepreneurial Finance, Public Policy, Country Differences, Internationalization, Governance, Compensation, Covenants, Financial Contracting, Exits, IPOs, Acquisitions, Performance, Disclosure, among others
Publication : All papers accepted for the symposium are eligible to be considered for publication in the EUROPEAN FINANCIAL MANAGEMENT in a special issue devoted to the symposium. If you wish your paper to be considered for publication in the EFM, please indicate so in your cover letter. Papers will be reviewed for the EFM upon receipt using its normal criteria. Note that the acceptance of a paper to the Symposium is not a guarantee of publication by the EFM. All papers will go through the journal's standard blind review process.
Electronic Submission :
Authors are invited to submit papers electronically (MS Word or PDF format) via the EFMA website
http://www.efmaefm.org
where further information about the symposium is available. The first page of the paper should contain the title; name of the author(s), address, telephone, fax numbers and E-mail addresses. Please indicate in your cover letter whether you would be willing to serve as a session chair and/or discussant. All submitted papers must include an abstract explaining the contribution of the paper.
Deadline : The deadline for submissions is December 1, 2009. Authors will be notified by January 14, 2010.
Correspondence : Address all correspondence to:

Douglas Cumming,
Schulich School of Business, York University
4700 Keele Street, Toronto,Ontario M3J 1P3,Canada.
Email:dcumming@schulich.yorku.ca
Conference Organizers :Professors Douglas Cumming, Jean-Marc Suret, Mike Wright and John A. Doukas
Program Committee:
Jean-Etienne de Bettignies, Queen's University
Cecile Carpentier, Laval University
Catherine Casamatta, University of Toulouse
Robert Cressy, University of Birmingham
Douglas Cumming, York University
Na Dai, SUNY Albany
Roberta Dessi, University of Toulouse
Sofia Johan, Tilburg University
April Knill, Florida State University
Josh Lerner, Harvard Business School
Kate Litvak, Northwestern University
Alexander Ljungqvist, NYU Stern
Armin Schwienbacher, University of Amsterdam and University Catholique de Louvain
Jean-Marc Suret, Laval University
Uwe Walz, Johann Wolfgang Goethe University
Mike Wright, University of Nottingham
Simona Zambelli, University of Bologna
Joe McCahery, University of Amsterdam