European Financial Management Symposium 2009
Risk Management in Financial Institutions
April 23-25, 2009
Audencia School of Management-Nantes, France
---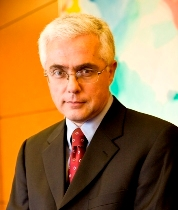 P. JORION
University of California at Irvine,The Paul Merage School of Business

Keynote Address
Keynote PPT slides

---
---
CALL FOR PAPERS
The EUROPEAN FINANCIAL MANAGEMENT and AUDENCIA SCHOOL OF MANAGEMENT jointly sponsor a research symposium on "Risk Management in Financial Institutions " issues.
Objective : The Symposium will focus on Risk Management in Financial Institutions Issues. Topics suitable for Symposium include, but are not limited to, the following: . Market, credit, operational, liquidity and integrated risk management, Investment management and hedge fund risk, Energy and commodity market evolution and the impact on risk management, Capital adequacy, Solvency II, IAS/IFRS and Basel II, Financial institution failures and systemic risk, Valuation and pricing techniques for financial products, Microfinance, micro-insurance and risk management


Publication : All papers accepted for the symposium are eligible to be considered for publication in the EUROPEAN FINANCIAL MANAGEMENT in a special issue devoted to the symposium. If you wish your paper to be considered for publication in the EFM, please indicate so in your cover letter. Papers will be reviewed for the EFM upon receipt using its normal criteria. Note that the acceptance of a paper to the symposium is not a guarantee of publication by the EFM.
Electronic Submission : Authors are invited to submit electronically (MS Word or PDF format) a complete paper. The first page of the paper should contain the title; name of the author(s), complete address, telephone, fax numbers and E-mail addresses. Please indicate in your cover letter whether you would be willing to serve as a session chair and/or discussant. All submitted papers must be accompanied by an abstract of at least 250 words, but no more than 400 words.

Deadline : The deadline for submissions is November 1, 2008. Authors will be notified by December 14, 2008.
Correspondence : Address all correspondence to:

John Peter Chateau and Christophe Villa,
Audencia School of Management - Nantes
8 route de la Joneliere, BP 31222, 44312 NANTES Cedex 3, FRANCE.
Email:rmfi@audencia.com
Conference Organizers : Professor John Peter Chateau , Christophe Villa and John A. Doukas